FREE FOR EVERY CLIENT!
3-month voucher for Paragliding Map PRO!
GlidePro offers you a voucher for your next purchase: All PRO features in Paragliding Map for 3 MONTHS for FREE!  
There are no strings attached, no automatic renewals. The voucher can be redeemed one time per person. 
Are you very much in need to fly after the lockdown or bad weather?
One of the essential PRO features, the Flyability Forecast for the following days will allow you to make some plans and get in the air soon again!
How to redeem the voucher? Just enter the link which displayed on the voucher in your browser. It's that simple!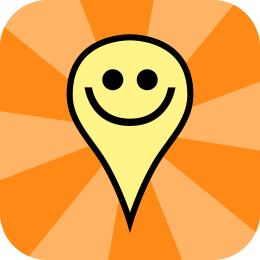 Paragliding Map
The most popular app for pilots!
Explore over 14,000 launch sites, 7,000 landings, 40,000 weather stations and 39,000 webcams.

Official data from the DHV, Flyland, FFVL, Paragliding Earth and more.

Automatic translation of site descriptions into your language.

3-day forecasts from WindFinder.

Real-time weather station data from Pioupiou, Holfuy, MADIS and FFVL show you actual weather conditions.

Photos of take-off and landing zones give you a great impression of each spot.

Webcams are displayed on the map and automatically appear in the launch details.

View the map as it will appear in the future.

Driving directions to each spot using navigation.

Favourite sites can be saved for easy access later.

Chat group per launch site. Contact local pilots to organise car sharing, paragliding trips and pick-ups.

Free-text search for site name, city or region.

View flying sites in 3D using Google Earth.

Send "SOS!" and "I need a ride" messages to friends, including your GPS coordinates.

Easily share spot and map details via Facebook, Twitter, messages and email.

Links to original data sources give you easy access to further information direct from the DHV, Flyland, FFVL and Paragliding Earth.

Full support included.
Your feedback is always welcome. Help us to make the best paragliding app in the world!
YOUR NEXT ADVENTURE STARTS HERE!
Download it now!